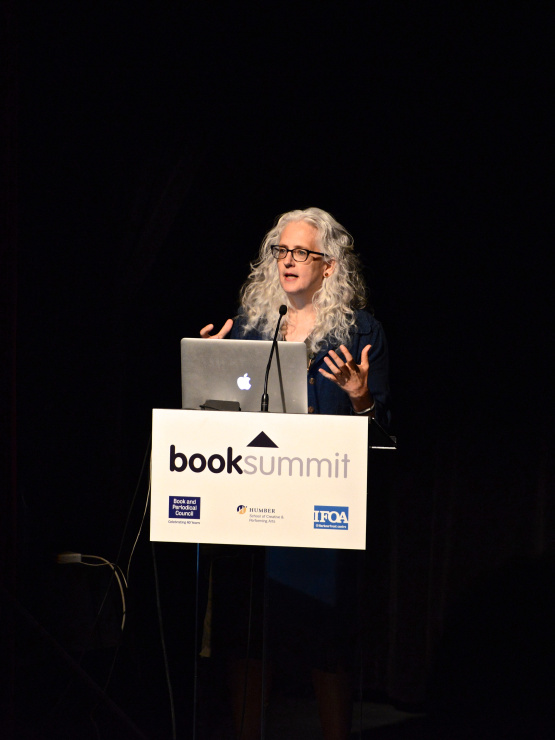 Kate Pullinger
Bath, England
0 Posts
Kate Pullinger writes for both print and digital platforms. Her new novel, Forest Green, a story about a logger who works in the forests of British Columbia, comes out in August 2020. Her most recent digital fiction, Breathe, a ghost story that knows where you are, is available for free on your phone. It was shortlisted for the New Media Writing Prize in 2019.
Kate's novel Landing Gear was published in 2014. Landing Gear takes the story told in Pullinger's collaborative multimedia digital work, co-created with Chris Joseph, Flight Paths: A Networked Novel, and develops it further. Also in 2014, Pullinger collaborated with novelist and theatre-maker Neil Bartlett to create the digital war memorial, Letter to an Unknown Soldier. Commissioned by 14-18 NOW to mark the centenary of the outbreak of World War One and inspired by the statue of the unknown soldier on Platform One of Paddington Train Station in London, this project inspired 22,000 people to write letters to the unknown soldier. A selection of these letters was published in a book of the same name.
In 2009 Kate's novel The Mistress of Nothing won the Governor General's Literary Award for Fiction, one of Canada's most prestigious literary prizes. It was also longlisted for the Giller Prize. Her prize-winning digital fiction projects Inanimate Alice and Flight Paths: A Networked Novel have reached audiences around the world.
Pullinger is Professor of Creative Writing and Digital Media at Bath Spa University where she is also Director of the Centre for Research in the Cultural and Creative Industries.
Kate is a member of the editorial team.