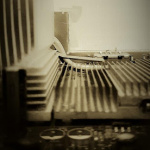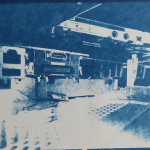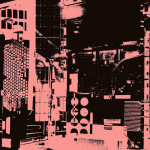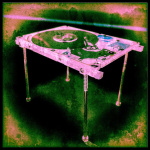 Access & Inclusion
We want to make Container as accessible and inclusive as possible. Find out more about our thinking and approaches below.
Accessibility
Here are the accessibility measures we have taken so far. As a new magazine, there are likely things we are missing or could be doing better. If you have any comments or suggestions, we would love to hear from you – you can get in touch at info [at] containermagazine.co.uk.
The Container website has been developed to Double A standard.
The transcripts for all audio articles are available to download as PDFs.
We also provide audio versions of all written articles (read by the authors where possible).
We aim to provide BSL interpretation for all live Container events, and captioning for any video hosted on the site.
Inclusion
We are committed to working inclusively. These are our initial steps which we will revisit and update often as Container grows.
Sharing institutional power
Container magazine is put together by an editorial team convened as part of a university project. We aim to share our power as an institution by:
Being transparent: publishing information about our processes and rates clearly on site
Paying people fairly for their work (we use NUJ rates)
Ongoing diversification of editorial team: creating new opportunities for people to input at editorial level (see below)
Focussing on lesser heard stories of creative technology: stories outside the scope of dominant and normative narratives
Sharing editorial power
We aim for a collective commissioning process that empowers a range of people to make editorial decisions, and shares agency over content with writers and other contributors. We do this in the following ways:
Articles are co-developed with contributors as standard. We take a slow and considerate approach to content to allow this to happen.
Container has an editorial team that will be renewed annually to bring on board new voices (see Team).
From 2021 onwards we will be:

Launching a residency commission – this will be a supported, open-brief opportunity for creative contributions of any kind.
Opening our call for pitches.
Publishing diversity statistics
We will publish our diversity statistics. We are currently working out how best to survey our editorial team and contributors according to the following characteristics: ethnicity, gender, sexuality, socio-economic background and disability – and how to ensure the results are shared openly while maintaining respondents' anonymity.
We will post this data here when it has been collected and analysed. Demographic information will be reviewed by the editorial team as part of the commissioning process. The aim is for this data to be part of a conversation about how we can make Container a more inclusive space and community.