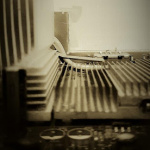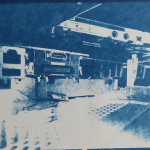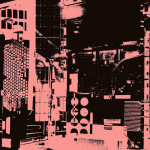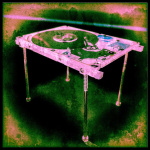 Contribute
Find out how to contribute to Container.
Pitches Open
Container is an online magazine about creative technology. It explores why and how people use technology in creative ways for social and cultural purposes. 
Pitches are currently open for submission, please read the following.
We will read any pitches we receive, but we are particularly looking for:
Stories relating to individuals or groups of people that have been erased from dominant white Western narratives.
Pitches for experimental formats, live events, video content and podcasts.
What Are We Looking For?
Container explores the people and processes behind creative technology, with a specific emphasis on voices, people, and perspectives outside the mainstream. Check out previous work by Container to get more of a sense of what we're about.
We are interested in:
Deep explorations of a single topic.

Longform overviews of a wider subject. 

Artistic explorations of creative technology. 

A response to a previous article that gives a different perspective.
Below are some general subject areas to give you a sense of our interests:
Creative technology and its cultural uses – music, theatre, art, gaming. 

Creative tech communities – who is the community, what they are doing differently, why, and what impact does it have?

VR and AR.

The role of technology in the climate crisis.

Creative technology and wellbeing, rest and mental health.

Creative technology and data eg. from a point of view of inclusion, bias and world events.
Content formats:
We are open to whatever kind of format will work best for the idea.
mid-to-longform feature articles, including investigations (2,000-3,000 words)

first person essays (600-1,500 words)

illustrated articles 

poetry
creative writing

photo essays

podcasts and audio content 

video pieces including documentary
Rates
We pay:
£320 per 1,000 words for written articles

£260 day rate for other freelance contributions (illustrations, event fees etc).
How to Pitch your Idea
Send your pitch in writing or by video to info@containermagazine.co.uk
In the submission you should:
Discuss the key points of your story (in two or three paragraphs or equivalent). 

Mention the key angle or driver of the piece: the issue or theme you want to address.

Talk about any interviews you plan to conduct.

Explain what format your content will take.

If appropriate, include links and images.

Explain why this content is right for Container.

Introduce yourself and your relevant experience or background, including links to previously published work (if appropriate).
Please also mention any help you feel you may need to develop the idea.
Send your submissions to info@containermagazine.co.uk