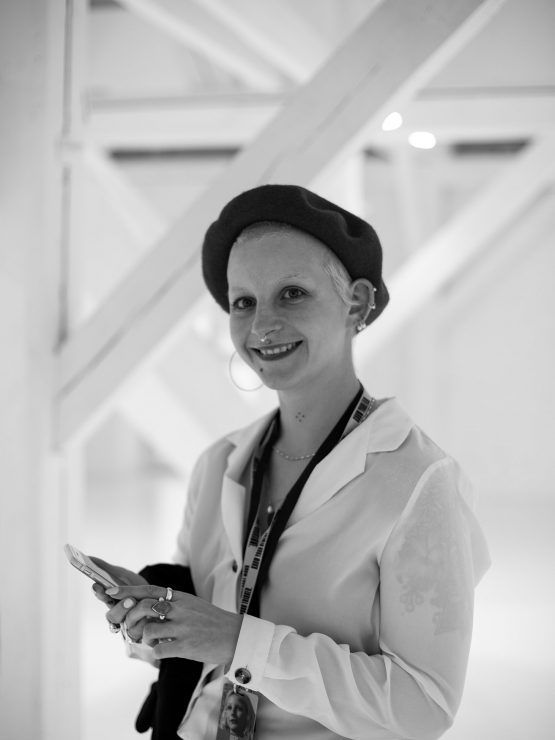 Tessa is an artist, researcher and producer based between Glasgow and Bristol, making work at the intersection of documentary, Virtual Reality, installation and performance. They curate, produce and host VR and immersive arts exhibitions, working with organisations like Limina Immersive, Submerge Festival and Sheffield Doc Fest.
They have produced a number of internationally touring VR experiences in collaboration with artist Jane Gauntlett, and also make work with the Bristol-based artist collaborative project The OthVRs. This work foregrounds neurodivergent, queer and other 'othered' perspectives. The OthVRS also regularly run open access VR workshops, aiming to encourage critical VR audiences, and increase access to funding and the means of XR production by individuals currently underrepresented in the XR landscape.
Tessa is currently completing a practice based PhD at the University of West Scotland, creating VR non-fiction exploring queer identity, gender and performance and is a New Talent Fellow on the Bristol and Bath Expanded Performance Pathfinder working with Bristol and Bath universities, and the Watershed, where Tessa is also a resident at the Pervasive Media Studio.
In all their work Tessa aspires to principles of constructive critique, skill sharing and the democratisation of access to knowledge, funding and materials.
Tessa is a guest on the Container podcast: Queering VR.