What does queer justice have to do with climate change? António Baía Reis' manifesto for change is Queer ec(h)o, an experimental performance set in a virtual reality world.
Antonio premiered his work in front of a live audience on December 7 2021 and also discussed the wider themes and implications of his VR performance work. Watch the whole talk here, recorded live from Zoom:
Meet the artist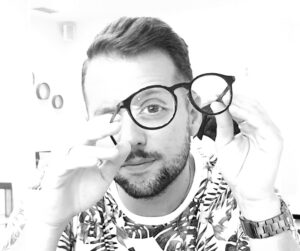 António Baía Reis is Container's Resident Artist for Issue 4. He is a researcher, educator from Portugal. He is currently a researcher and assistant professor at the Center for Media and Communication of the University of Passau in Germany, and directs their Future Media CoLab. He is also an invited researcher and media artist at the Experimental Laboratory of Intermedia Art of the University of Madeira (Portugal) and AGENCY_VR – Medialab Prado (Spain). He is also the co-founder of the XR artistic collective La Cuarta Pared VR [The Fourth Wall VR].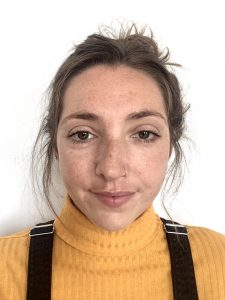 This event was curated and hosted by Jess Connett, Container's interim Editor. She is a Bristol-based freelance journalist and editor whose work focuses on community journalism: amplifying and platforming people who are underrepresented or traditionally misrepresented by the mainstream media.