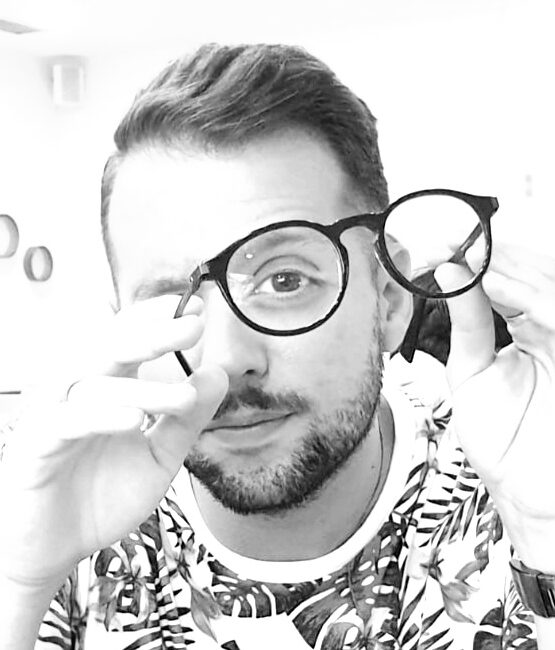 Issue 4 Resident António Baía Reis is a researcher, educator and artist born in Porto, Portugal, in 1987. With an interdisciplinary education, ranging from International Relations, Media and Communication to the Arts, he has a BA in International Relations (University of Minho) with a focus on diplomatic practices, an MA in Communication Sciences with a focus on theatre criticism (University of Porto), and a PhD in Digital Media with a focus on immersive media, social change, and creativity (University of Porto and Stanford University). His research, teaching, and creative activities are largely interdisciplinary, combining areas such as media and communication studies, theatre and performance studies, cultural studies, creativity, social change, participatory practices, sociology, innovation in education, immersive media, and new technologies. He has taught and developed scientific and creative activities in countries such as Spain, UK, Germany, Norway, Albania, China, and the USA.
He is currently a researcher and assistant professor at the Center for Media and Communication of the University of Passau (Germany). At the same university he is the director of the Future Media CoLab. He is also invited researcher and media artist at the Experimental Laboratory of Intermedia Art of the University of Madeira (Portugal) and AGENCY_VR – Medialab Prado (Spain). Moreover, he is the co-founder of the XR artistic collective La Cuarta Pared VR [The Fourth Wall VR], as well as the director and editor-in-chief of the scientific journal Cinema & Territory.
Within the arts, he is an experienced actor and pianist, holding an acting diploma and having had formal training in music, with professional experience in theatre plays, film, voice acting, and live music performances. Moreover, he is also a media and performance artist, with a focus on live theatre and performance in virtual reality, 360-degree virtual reality filmmaking, media and performance installations, and participatory art projects.