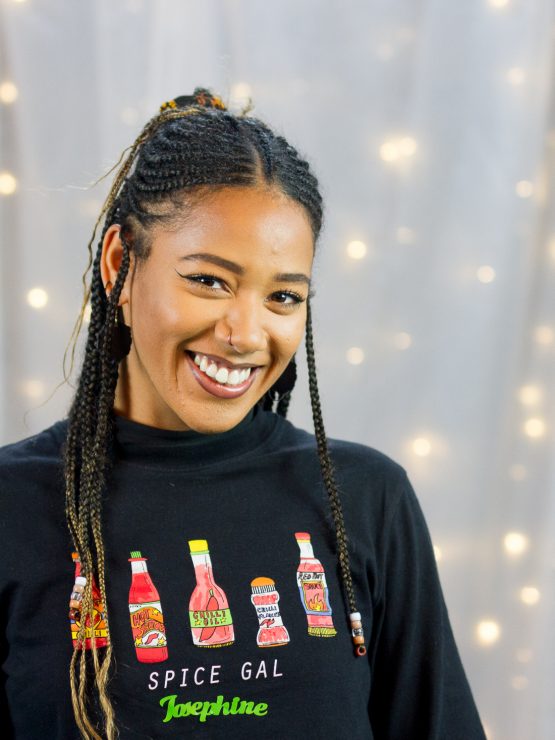 Josephine Gyasi
Bristol, England
0 Posts
Josephine Gyasi is a Creative Producer (currently at Knowle West Media Centre) and Director (freelance) with a strong passion to ensure equality, inclusion and diversity is implemented at the heart of her work.
Josephine speaks honestly about challenging subjects and is positive in her approach to promote social change, raising the voices of under-represented people.
After studying Creative Product Design at university – Josephine's varying skill set has enabled her to explore and value the physical elements of design, through making and fabrication, as well as social elements of design surrounding users, people, everyday things, experiences and their environment.
Understanding and creating strong communities is essential to Josephine – "Community has become a key focus within my work and most of the roles and projects I am involved with put this at the forefront."
This year she is co-ordinating the virtual programme for Black Girl Convention, "a movement to ensure that all womxn* of African and Caribbean heritage have a sense of home by sharing, shaping, and owning the black girl experience."
Josephine is also a Co-Founder and Creative Director for the music  platform and record label Club Djembe (@clubdjembe) and has overseen numerous projects from a number of sell out events, to creative direction on various record releases and as a host on Bristol's very own SWU.FM.
Josephine is a guest on Taking Up Space: Conversations About Digital Activism.
Photo Credit: Bobbi O'Gilvie (from Black Girl Convention 2019)