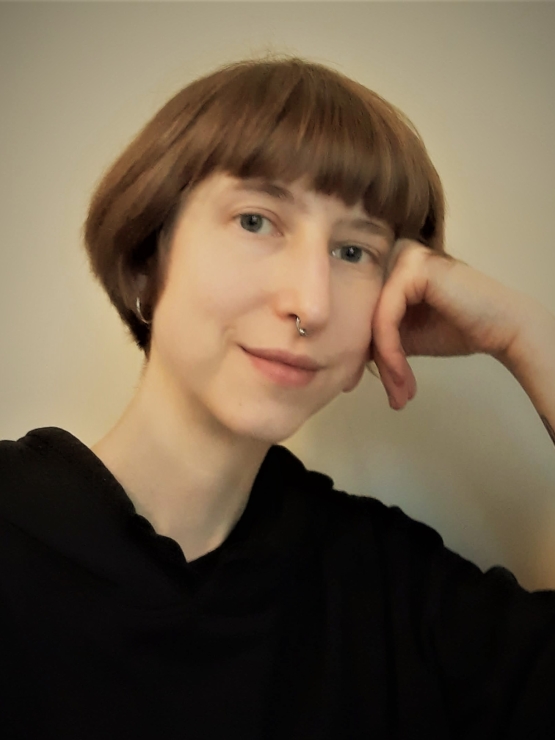 Fran Pope (she/her) is a writer, translator and music journalist based in Bristol. She works as music editor for Freestyle Bristol, as well as writing reviews and features for other publications. She is particularly interested in electronic music and feminism, and some of her writing can be found on her blog, electrosplit.com.
In 2022, her translation of the novel School for Girls was published by QC Fiction, and she has two published poetry collections, The Brazen Forecast (Cactus Press) and Quarters (Ekstasis Editions).
Fran also runs the Waxing Crescent spoken word night at the Clifton Community Bookshop. You can find more of her writing here.